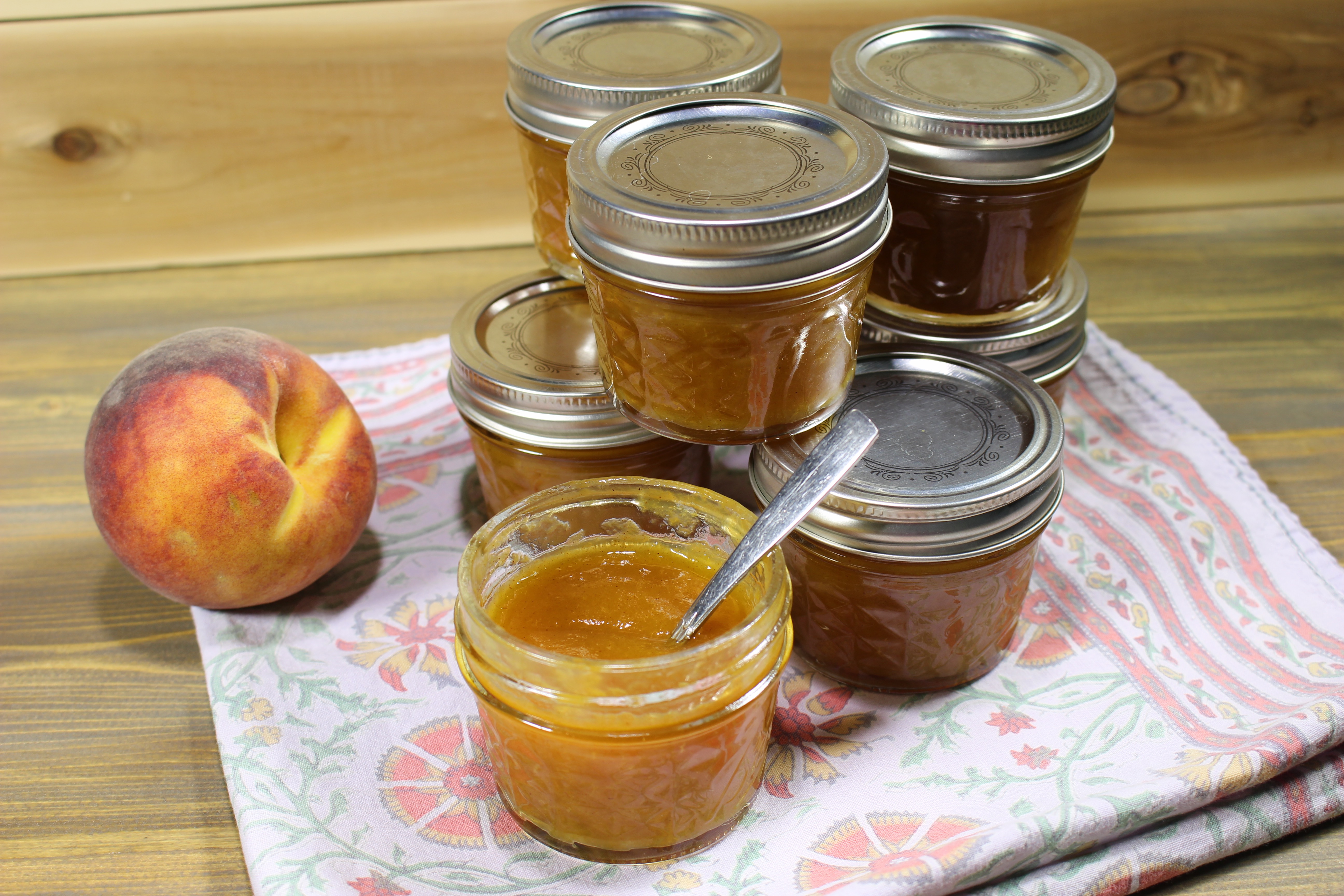 We have some wonderful peach orchards here in the Texas Hill Country. I love making a day of it and picking our own peaches and berries. I thought I'd make a small batch of honey sweetened peach butter. This makes 9-12 four ounce jars so if you think you'll eat it quickly and give some away, you probably don't even have to go through the canning process. My video recipe will show you the steps if you decide to seal your jars. Adjust your sweetness level to your liking. If you like peaches I think you'll love this recipe.

Peach Butter
Author:
Healthy Cooking Daily
Recipe type:
Spreads/Butters
Ingredients
12 ripe Peaches
½ c water
¾ c honey
1½ tsp cinnamon
2 tsp lemon juice
12 4 oz Ball jars and new lids
Instructions
Wash the jars and lids.
Fill a large sauce pan with enough water to cover the Ball jars and bring to a boil.
Add the jars and lids and boil for 10 minutes to sterilize.
Remove with a jar holder or sturdy tongs and drain on a clean dishtowel.
Peel and chop the peaches and add to a large saucepan. You can also dip the peaches in boiling water for 1 minute to remove the skins, but I find it easier to just peel with a knife.
Add the water to the saucepan and cook for 15 minutes or until very soft.
Cool the peaches and add to a blender until smooth.
Return the peach mixture back to the saucepan and add the honey, cinnamon, and lemon juice.
Cook for about 45 -60 minutes. Cooking time will depend on how much water your peaches hold. You're looking for the consistency of jam, not too runny, not too firm. One of my batches came out a little on the runny side, but it made a beautiful sauce for pancakes.
Fill the sterile jars, then place the disc top onto each jar and screw on the seal.
Return the jars to the boiling water bath for 10 minutes. Make sure the water covers the entire jar.
Remove the jars from the water and let them cool without bumping them.
Ok, so here's the best part...don't leave the kitchen until you hear the wonderful sound of "POP, POP, POP" making the fruits of your labor OH SO SWEET!