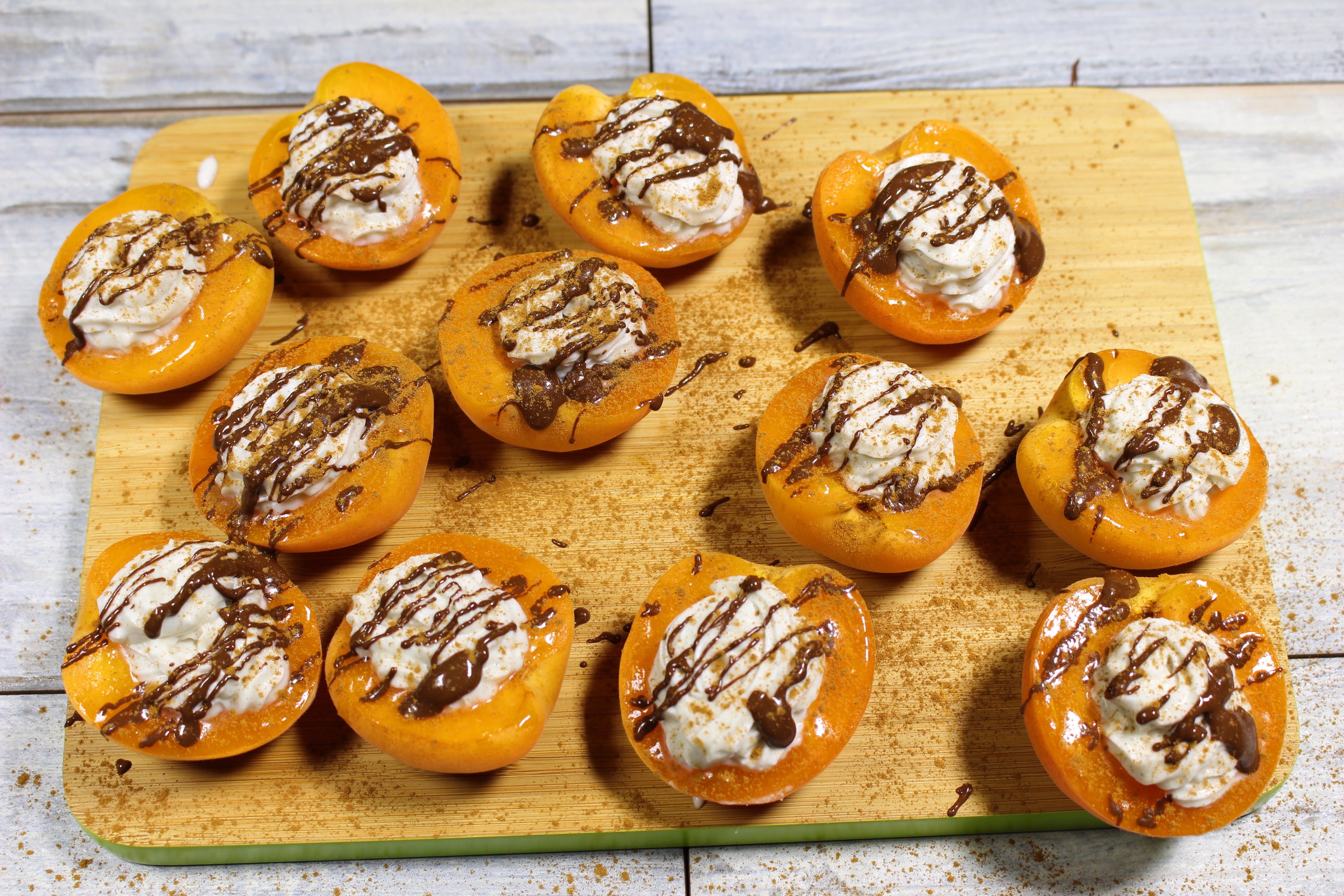 Yummy ripe apricots, filled with whipped coconut cream, and topped with melted chocolate and cinnamon! This two-bite dessert is a crowd pleaser and a light and easy way to end a meal. Absolutely delicious!

Apricot Bliss
Author:
Healthy Cooking Daily
Ingredients
6 ripe apricots, sliced in half and pitted
1 can full fat coconut milk, refrigerated overnight
⅛-1/4 c maple syrup
1 vanilla bean, or 1 tsp vanilla extract
¼ c apricot jam
¼ c melted chocolate
cinnamon for dusting
Instructions
Scoop the cream off the top of the coconut milk and transfer to a medium bowl.
Add the maple syrup and vanilla and beat on medium speed with a hand mixer until fluffy. If using a vanilla bean, cut the bean length wise and scrape out the wonderful seeds.
Fill each apricot half with about 1 teaspoon of apricot jam.
If you have a pastry bag, transfer the cream to the bag, and use your favorite tip and fill each apricot with the coconut cream. If you don't have a pastry bag, no biggie at all, just use a teaspoon. They'll still look pretty.
Melt the chocolate in a small bowl over a double boiler and drizzle over the filled apricots.
Dust with cinnamon.
Yum!
* Adjust your sweetness level, you may enjoy more or less maple syrup.