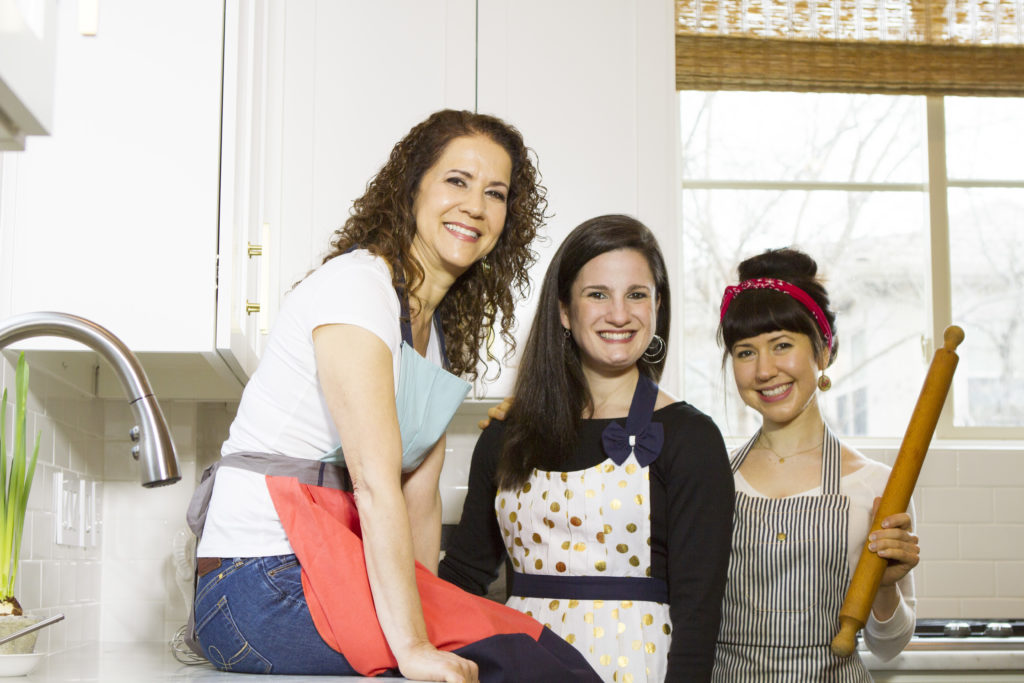 Welcome to Healthy Cooking Daily and thank you for visiting!
There is nothing that makes me happier than cooking and feeding my family and friends.  Having grown up in a first generation Italian home, food was everywhere.  It was sacred.  Everything happened at the table; Connection, stories, food, and more food.  My mom had me baking bread with her at a very early age, and even then, I couldn't stay out of the kitchen.  It's still my favorite room in the house.  I love creating healthy versions of classic dishes.
I am blessed with two beautiful daughters who provide endless inspiration in the kitchen. Elena has been vegetarian her entire life, and Maya maintains a gluten free lifestyle with very little grains.  Our shared love for cooking continues to bring us together, no matter the physical distance between us.  Our texts to each other are mostly filled with photos of what we cooked for dinner that night.  My fondest memories stem back to the kitchen, making our own almond milk over 30 years ago, homemade baby food, tofu balls, Manicotti at Christmas time, Baked Alaska while living in Alaska, homemade birthday cakes & traditional Italian dishes.
I believe what we feed our palates at an early age, sets us up for making conscious food choices in our adult lives.  My hope for this site is to provide you with inspiration, whether you're brand new in the kitchen, or a seasoned chef.  A place to share and connect with food, simplifying healthy recipes that can easily be whipped up in your own kitchen. Perhaps the best way to show gratitude for the bounty the earth provides, is to nourish ourselves mindfully and treat our bodies well.  This not only cultivates respect for ourselves, but also a connection to others and the planet.  I will soon be creating an open community forum to share recipes, ideas, tips, tricks, and your journey along the culinary path.  Please join me and share your stories.  I look forward to connecting with you all.
XO
Anna Romano
"If you are what you eat, and you don't know what you're eating, do you know who you are?"
Claude Fischler, Sociologist