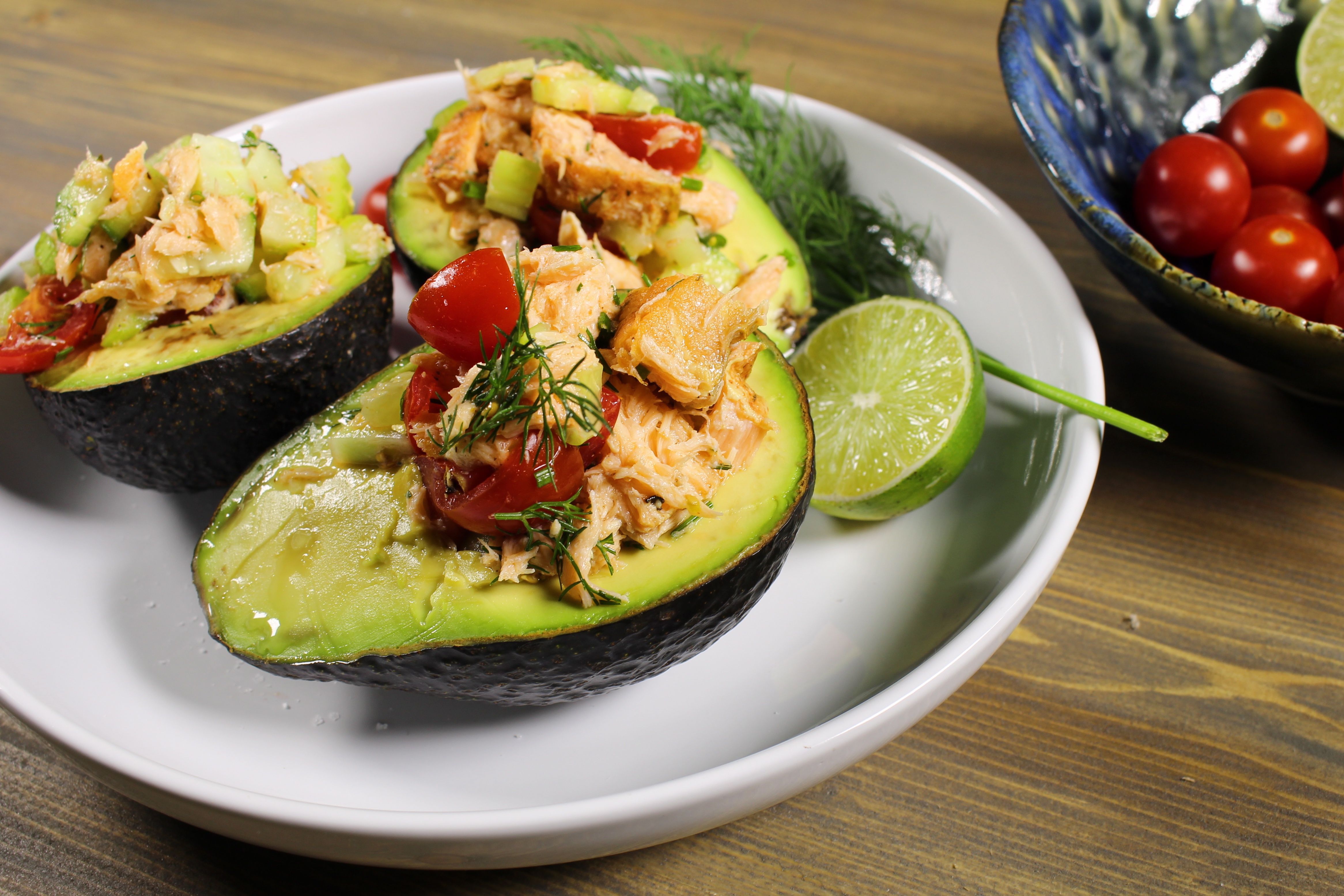 Smoked Salmon Avocado Yachts
Smoked salmon filled avocado with a light rice vinegar/lime dressing! Filled with cucumbers, celery, dill, and chives. These are so refreshing and great for brunch or dinner. And my favorite thing about these beautiful Yachts - No Mayo!
Author:
Healthy Cooking Daily
Ingredients
4 Avocados, pitted and halved
½ - ¾ lb smoked salmon
1 c celery diced
1 c cucumber diced
2 Tbl fresh dill, chopped
2 Tbl fresh chives chopped
1 cup cherry tomatoes, sliced in quarters
4 Tbl rice vinegar
3 Tbl fresh lime juice
Salt & pepper to taste
Course sea salt and extra lime
Instructions
Chop the salmon into small pieces and add to a medium bowl.
Add celery & cucumber and toss.
Add the dill and chives, along with the tomatoes.
Next, add the oil, rice vinegar, and lime juice and toss until evenly coated.
Add salt and pepper.
Adjust the seasonings to your taste. I like tons of lime so I add even more than this recipe states.
Sprinkle the avocados with lime juice and course sea salt, then fill the holes using a spoon.
You may have extra filling which is a good thing!
Enjoy!